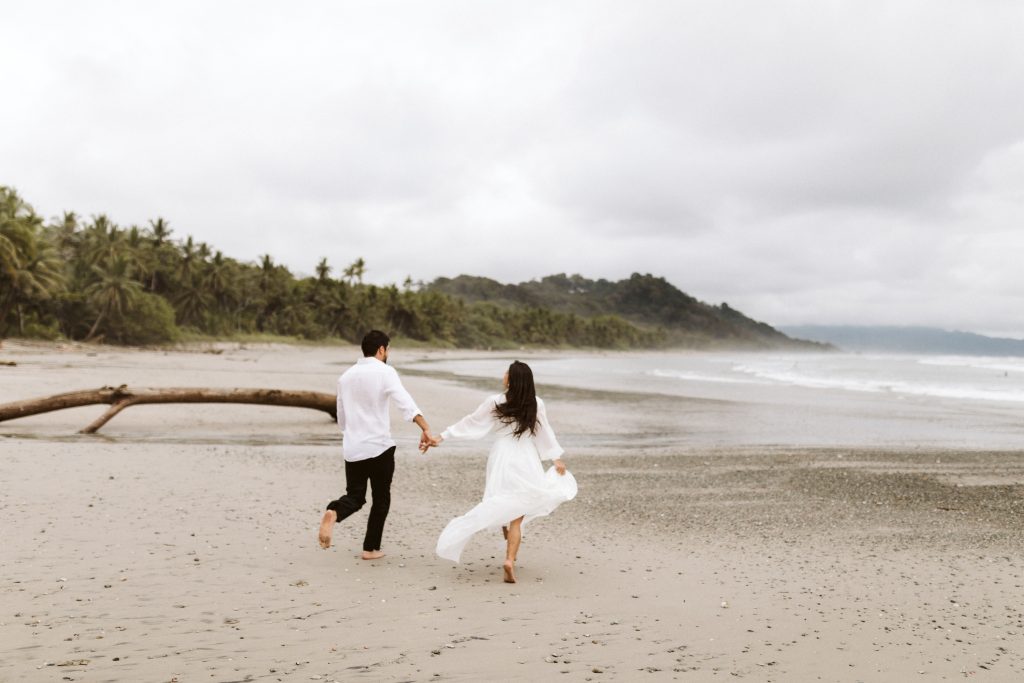 At the far tip of Costa Rica's Nicoya Peninsula, away from airports and cities, is a little surf town called Santa Teresa. The area has grown in popularity a lot since I first visit in 2018, but it's still one of my favourite places to visit. It's known for its endless stretches of beaches that go on for miles and miles, where the jungle meets the ocean. If you travel north there are areas with no tourists that can only be accessed with an off-road vehicle (a photographers dream). This is where we chose to capture Amy + Seb.
I've spent a lot of time in Costa Rica over the past 5 years. It's an absolutely incredible country that I've had the privileged to travel from coast to coast. I met Amy and Seb back in March of 2020 and we kept in touch over the years. Amy is Cuban and Seb is Costa Rican. Together they have the cutest home in San Jose, but we all agree that Santa Teresa is our favourite place in the country to visit.
We walked the beach, played with crabs, had a little fire and a few drinks while the sun set behind the clouds. It was the perfect evening. After dusk we then took our trucks back to town for dinner at one of Santa Teresa's beachside restaurants. 
I hope you enjoy this gallery as a small window into the pura vida way of life-It's a feeling that's hard to replicate.