Elopement at The Buffalo Farm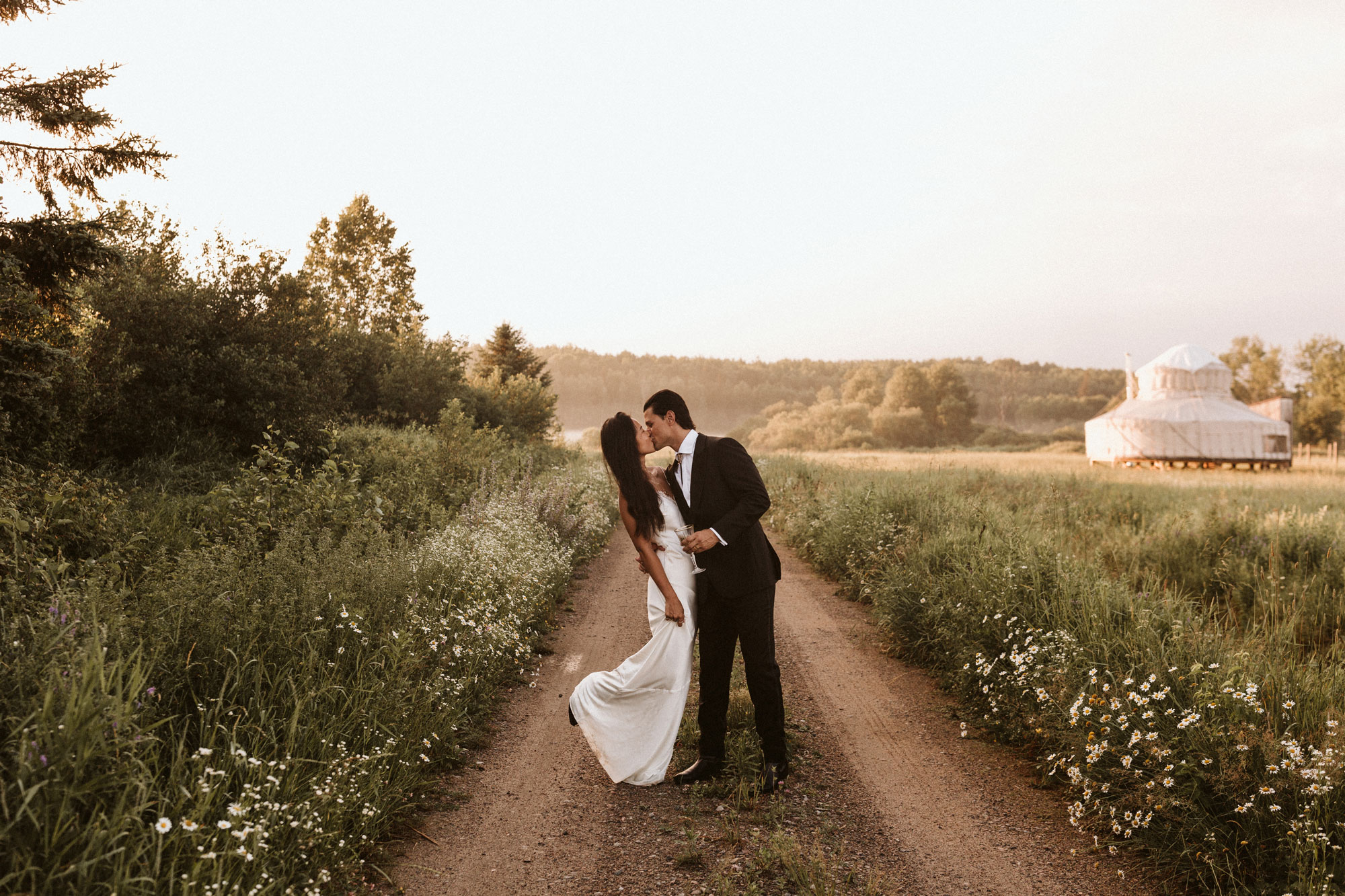 A dreamy, misty eve @thebuffalofarm for Carmen and Peter's elopement.
Carmen and Peter contacted me 2 weeks before their elopement date asking if I would be available to capture their secret northern wedding.
Together we brought the details together in the most laid-back way imaginable and I'm so in love with the vibe from this day.
As I was driving to the wedding it was thunder storming and raining so hard that I almost had to pull over but that didn't phase these two. I arrived as they were chilling listening to records, the sky was clearing so we were able to set up a small ceremony site in the field with items from the cabin and it all came together so seamlessly. Carmen then decided she wanted a bouquet so the two of them foraged her wedding bouquet with wildflowers from the property. The people staying in the tipi next door came to be their witnesses (a couple they had only met 24 hours earlier) and they got ready and walked down to the field together.
It was honestly the most refreshing way to see two people share their day the way they wanted.
Due to the heavy rain prior to my arrival, the ground was moist which made for the most incredible foggy sunsets I've EVER witnessed as the moisture rose and the sun lit up the sky. 
Following the ceremony, we took a few photos on the property with their cute pup, Frankie and then they did a beautiful misty first dance before heading back to eat their wedding cake on the porch. They snuggled up with an epic view of the fog rising over the fields and I took off to leave them for a wonderful honeymoon getaway at the farm.