The Planning Guide to Your Dream Intimate Wedding or Elopement.
Evelyn Barkey Photography
Private elopements and intimate weddings have been growing in popularity in recent years, which pumps me UP! If you're reading this, you may be dreaming up your own secluded celebration and if you are, PERFECT. You've come to the right person.
I want to give you all the resources and information you need to make your dream day possible while also opening your eyes to why a private, intimate adventure is, hands down, the best way to say your "I do's".
Whether you've only just found out that a big wedding isn't your cup of tea or it's something you've always known, this guide is for you.
To help you get started, I've created this guide, based on my own learning experiences and specialization, to ensure you get the most out of this wildly beautiful experience. I want to share my knowledge with you so this process can be as easy and enjoyable as possible and so the two of you can experience just how incredible it can (and will) be! It's my hope that this guide is something you can refer back to for help or ideas and that it opens your eyes to just how possible it is to create your dream day.
So, here we go!
These kinds of weddings in particular usually revolve around the freedom to get married whenever you want; around finding the most breathtaking, secretive spot that makes you both come alive. Truly, this process is only limited to your imagination. Whether you want to sneak away to a secluded corner of your home town or fly across the world, we can discover that together. Like I said, it's only limited to your imagination.
Picture yourself deep in the forest, on a mountain top, an ocean cliff, a cottage dock, or somewhere in the sandy desert. Do any of these speak out to you? The possibilities are endless, but finding the single place that calls your names is what I'm out to find. Searching for the location that holds the most meaning to the both of you is most important. Once we discover that, then I can help with the details and logistics to make it happen.
Here's some tips for finding your spot:
» Start from scratch
Think about who you two are and what you love to do together. Bounce ideas off of each other or me, and I will certainly share ideas that could aid in what you're dreaming up.
» Envision
Take a moment to daydream and see what pops in your head. Write it down, text it to me, whatever you need to do to start making those special ideas concrete and able to become a reality.
» Where do you feel the most like you?
When you are in your most comfortable, free-spirited state, where do you find yourself? When it comes to the location and date, I suggest using your favourite season as a guide. What's your favourite weather? Time of day? Where is that somewhere you feel completely free to say your vows? I've travelled all over and would love to help answer questions you may have about the best times and places for travel.
»How do you want your wedding day to be remembered?
I want this experience to be savory and memorable in every way. Think about the way you and your partner want to feel on this day; the things you want to be surrounded by. If you choose to include some friends and family, how do you want them to feel?
LEGAL DOCUMENTS, OFFICIANT & WITNESSES
Planning a wedding in a different country can leave you wondering what the legal requirements are and how you should go about hiring an officiant.
Things you'll need to consider:
» How long it takes to get your marriage license
Usually you can get a marriage license the day you apply, so that part is easy. It's important to note that once you receive your license, it is only valid for 90 days, so you must get it no more than three months before the wedding.
» Finding an officiant and witnesses
I often sign as one of the witnesses and can also offer help with finding an officiant in the area as countries may vary in requirements and paperwork that can be lengthy and expensive. This is a case-by-case situation, so don't hesitate to reach out and I'll help you dig. We just need to make sure the marriage is recognized in your country of residence.
» Choose when to sign legal documents
Another popular option when eloping abroad is to do the legal signing at home. Due to the wide range of requirements specific to each country, this is sometimes the best option and you absolutely can still celebrate your anniversary on the day you said your vows. Most international couples will sign their paperwork before they leave or after they get home at their local town hall, city hall, etc. Now, don't let these details overwhelm you! We can have your dream day happen anywhere in the world and this shouldn't limit you to choosing the perfect location. It doesn't make the experience any less meaningful, trust me. If you put all of yourself into this day, writing your vows and making this lifetime commitment to each other, that is ALL that matters. That is what you will remember forever.
This can be the most helpful or dreaded portion, but it is always possible to have it exactly how you want. This is the time to decide if you want it to be just the two of you or if you want to be in the presence of a few close family and friends.
Here's what you need to remember: your guest list is entirely yours to choose.
Let's break it down into two ways to prepare:
» Role playing for your guests
Your wedding can be even more meaningful when close family and friends chip in. If you're nervous about anyone taking away from the intimate feeling, here's what I suggest: give your guests roles.
Responsibilities get people into focus and on the same page. They are excited and want to make it all the more centered around you and your partner. Maybe ask your best friend to be the officiant, your friend or sibling to be your hair and makeup artist, your parents to be your wedding coordinators. There are lots of things you'll need day-of and no rules on how to get them all done.

» Anticipating and facing family reactions
If an elopement just the two of you is your dream, then let's make that your reality! There is a common fear that guests will be disappointed if they're not physically a part of your special day. Still, it is your decision. Make sure it's the right decision for both of you. You can make your friends and family feel included in the process by allowing them to take part in the planning and dreaming without actually having them there. Take your girls to help you pick out the dress, call loved ones the morning of the elopement, bring something borrowed from a family member. The more they are involved and in-the-know about your hopes and vision, the more they can appreciate your dream for what it is, regardless of who you're inviting. Reassure them that they will be first to see pictures before anything is posted on social media or host a post-marriage reception.
Dresscode: Comfort is key. Keep your personal style but maybe ditch the 6'' heels. A lot of my more adventurous elopements and weddings, my brides either chose cute leather hiking boots or went barefoot. Grooms either chose a light-weight suit instead of a heavy tux or a nice miss-matched outfit. Just make sure your dress shoes have some tread.
My constant reminder? There are NO RULES. You can literally incorporate anything you want- your personal preferences and quirks are what will make your wedding memorable. Have a favourite pair of shoes? Leather Jacket? WEAR IT! Be you!
It's a common assumption that elopements and intimate weddings cost less than a big wedding, however you still need to prepare to spend somewhere in the five-digit range.
» Where will you spend your budget?
I will, of course, take your budget into account when making location suggestions, helping with accommodations, vendors, activities, etc. Many international elopement clients choose to pick a location they can also utilize as their honeymoon, and I agree with that strategy.
» Looking to stay more local?
Great! We can find a spot close to your home in a provincial park, public property, Airbnb, rental property, or even your backyard! Budget-conscious venues serve the purpose just as well and can be just as elegant.
Nothing led me out of big wedding photography and into intimate elopements quite like listening to couples exchange vows. Although it wasn't always the case, most big weddings used fairly generic, scripted vows that seemed to lack meaning. I'm willing to bet most people who have prepared to get married probably Googled, "how to write your wedding vows". I know I did.
» Tell your story
What I've realized since then, from attending hundreds of weddings, is that the best vows are the ones that don't follow the normal structure or traditional guidelines. Rather, the ones that reach the heart are unscripted, sincere and tell the story. With an elopement or intimate wedding, you have more sense of freedom and privacy to make it deep and heartfelt, delving into the commitment you're making and how you arrived at this moment. Take advantage of that.
» Write it in a formal notebook
While finalizing your speech, consider writing your vows in a formal booklet. Have something tangible you can keep forever that appears more elegant than a phone or ripped out piece of paper.
If you're ready to start talking about booking your elopement or intimate wedding I'd love for you to get in touch!
Once we have your date and vision underway: You can choose a package that fits your day: www.evelynbarkey.com/packages pay your 50% deposit and sign the contract.
After these steps are complete we will start digging in deeper with our research. We can research flights and accommodations, local attractions, ceremony location, activities unique to the area to add to the story, vendors, timeline and more.
Post-wedding you will receive:
» A few sneak peeks will be delivered within 48 hours of your wedding day.
» Your final online gallery with all photos will be delivered within 4 weeks of the wedding.
» Final wedding package and USB hard copy mailed to you within 3 months.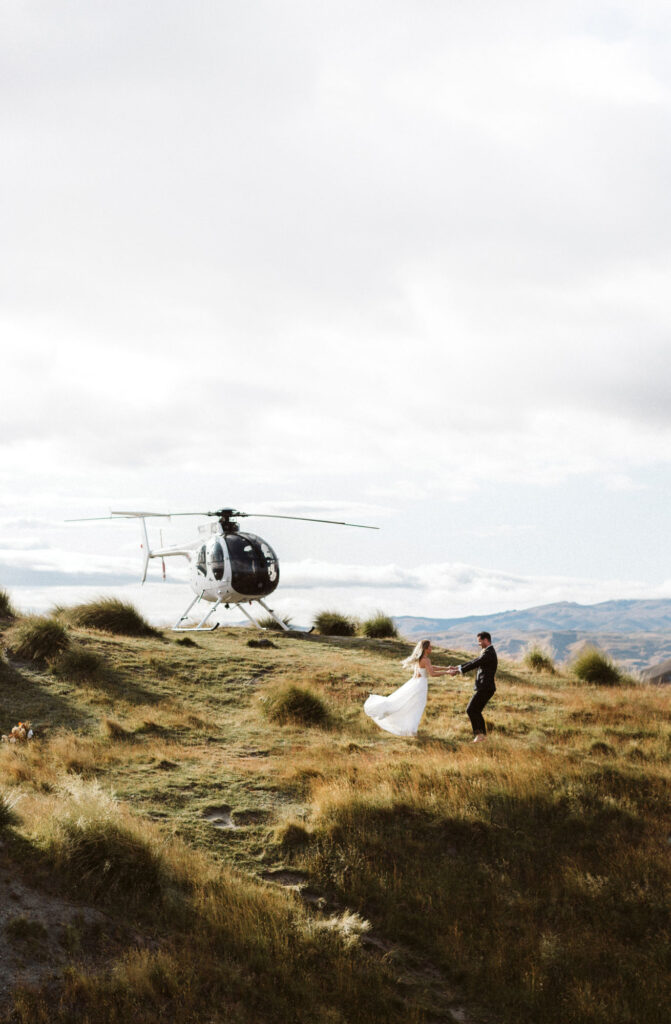 Want to know the best part? There is absolutely no right or wrong way to plan your intimate wedding or elopement!
As with any big event, planning is required. But something great about daring photographers, like myself and those bold enough to take on the challenge, is that we help you with e-v-e-r-y-t-h-i-n-g. So no, you don't need to have everything in order before contacting me. Not your date, location, or anything else. I promise to work with you every step of the way as we brainstorm every idea and detail to your liking.
We'll even add some activities specific to the area into our agenda and make it all the more memorable as we map out your dream wedding. I make it a point to dive into the culture, landmarks and activities in the area to help you fully experience the surroundings and enjoy your day as much as possible together.
I'm thrilled and honored to have the opportunity to work with you, if you choose to include me on your big day.