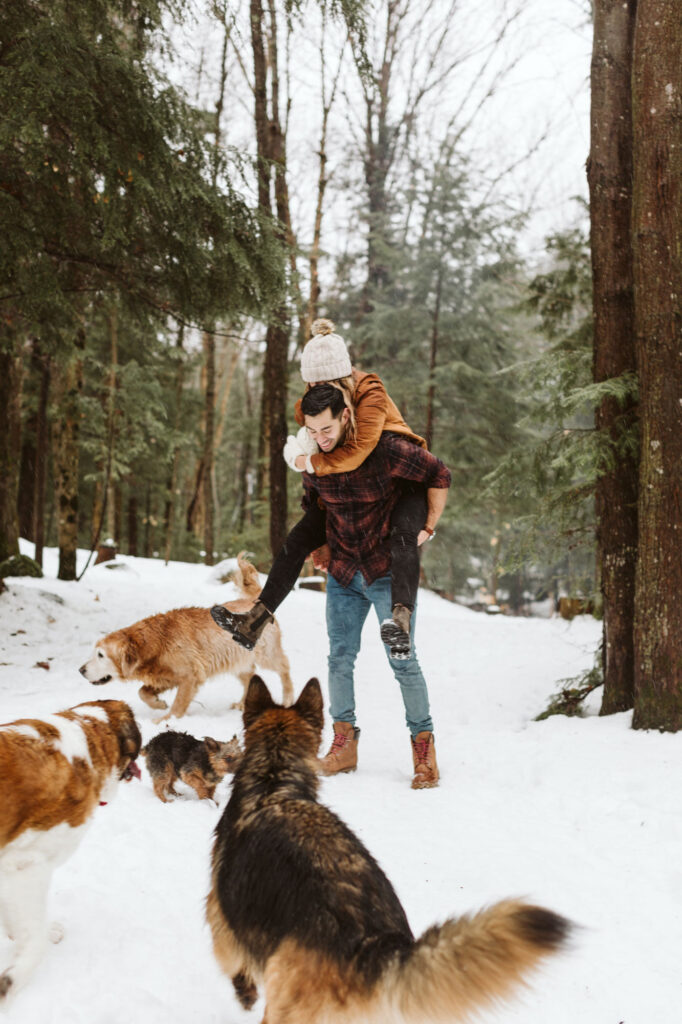 Seven years together, roughly two hours in front of the camera in the pouring rain and Ayla and Tyler were STILL staring into each other's eyes like it was the first time they said "I love you"
This entire session was what relationship goals are all about, I mean who wouldn't want to spend time with these four fur friends and their humans?
One of my favourite things about the "off-season" is putting together these workshops for fellow photographers. The focus of this workshop was to teach on how to create adventure sessions for clients.
What does that mean?
For me, it means planning an experience for people to take part in that goes beyond having their photo taken. A large part of what I do involves planning a couple hours of activities for clients to take part in something genuinely enjoyable together. I want to take the pressure off the photographs and shift the focus to the experience.
As soon as I started dreaming up this wintery cabin workshop I knew I needed Ayla, Tyler and their fur pack as our models. Shooting four dogs can only be approached in this way. Embracing the chaos through activities like hiking to the cabin and having a bonfire to capture them in a stress-free and organic way.
Special thanks to Joel Jones of www.livelihood.ca for partnering up with me on this workshop and hosting us at his dreamy cabin in the woods.